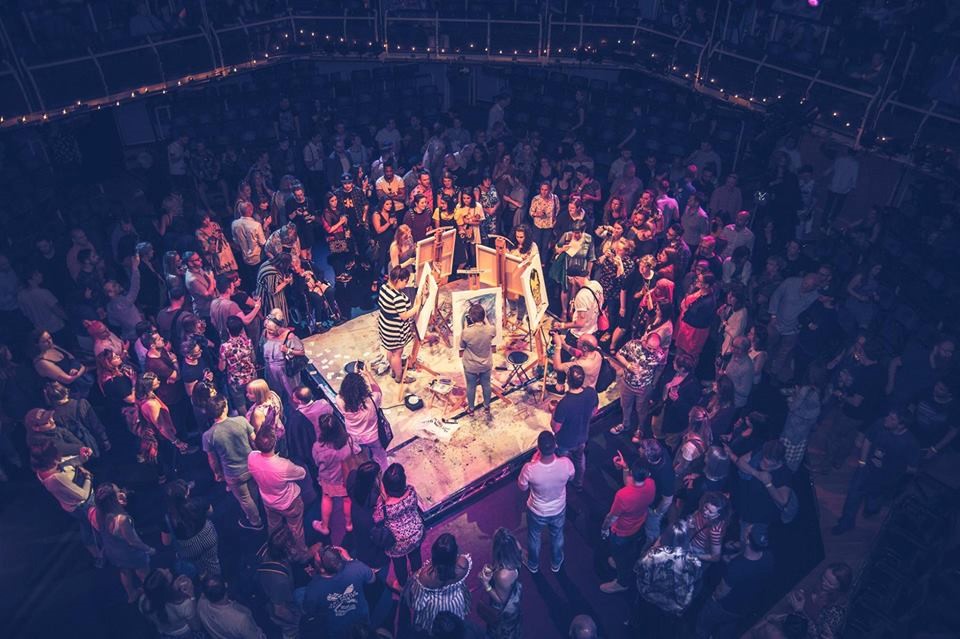 Looking for something a bit different for your group or event? Well look no further! We have not one but two options for you to choose from.
Street Art Workshop for large groups 
Always fancied learning how to use sprays but not sure where to start? We're offering a rare opportunity to attend a street art workshop led by a top UK street artist, whose pieces you probably walk past every day…
Whats included?
A short tour of Manchester's finest (& often most hidden) Street Art. We'll look at techniques used and hopefully inspire you for what's to come!
Private tuition in the use of spray paints from a well-known street artist and some large brick walls and a communal piece to practice on.
The chance to create your own Banksy-inspired stencil with which you will use your top new skills to spray onto canvas to take home.
All materials and refreshments are provided.
Drop us a line to learn more.
Pop-up Battles
Fancy having an Art Battle at your event? Live competitive painting is high energy and great fun to watch. The audience are an integral part to the proceedings and it's a great talking point or both new and old acquaintances.
What's included?
We provide up to 10 fearless artists. These guys are experienced, seriously talented and prepared to battle it out in front of a live audience.
We design and implement a voting system that works for your event. In Art Battle the audience always decide who will be crowned champion and winner of the coveted golden paintbrush.
A talented compere who will explain proceedings and keep the artists on track.
Finished pieces by the artists which can either be given to one of your lucky audience or auctioned off to raise funds for a nominated charity.
No fuss set up and close down. We've done this once or twice, we know what we're doing.
Drop us a line to learn more.